Welcome to the Lake Geneva Fishing Club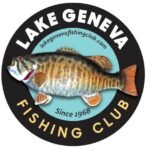 Since the mid-sixties the Lake Geneva Fishing Club has welcomed new members to join us for camaraderie at our meetings and events. We encourage all members to be generous in sharing their knowledge about the lake and catching fish of all species. Our club is dedicated to promoting sport fishing on Lake Geneva. Lake Geneva Fishing Club has been classified as a 501(c)3 non-profit public charity by the U. S. Treasury Department. Feel free to contact us for more details.
We encourage youngsters to fish and promote the sport of fishing for all ages. Annually we sponsor a Kids Free Fishing Day that will be held on: Saturday, June 1, 2024, for up-to-date details Click Here.
In the spirit of competition, the club has season long fishing contests in addition to one day tournaments throughout the year. However, members do not have to enter contests to gain knowledge and pleasure from in our club. We also have a "Learn the Lake" outing so that newer members and those wanting to learn more about Geneva can fish with a member who is a "veteran" Geneva angler.
Each month we have top named speakers from our membership to top name pros. More details about our speakers and outings can be found by Clicking Here. Consider attending a meeting next month!
Meetings & Membership
Meetings starts promptly at 6:00 PM!
Keep checking our site for information on upcoming speakers and on the club's activities. There is an annual membership fee for individuals and/or families. For more membership details go to our Membership page.
Food and Beverage available for purchase prior to the meeting at the Bar Down Sports Grill. Meeting begins at 6:00 PM | Poplar Creek Bowl (enter via the Banquet Entrance) | 2354 W Higgins Rd (Barrington Square Mall Shopping Center) | Hoffman Estates, IL 60192 | (847) 310-9585 
Guests are welcome to attend our meetings for a Guest Fee of $5
No Meetings in December & January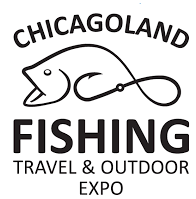 Stop By & Visit Us at Booth 901
Chicagoland Fishing, Travel & Outdoor Expo.
January 25-28, 2024